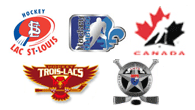 Honor Roll



FOLLOW THE AHMVD ON FACEBOOK

2013-2014
Regular season standings

News
September 18th 2014
Coach's clinic 2014-2015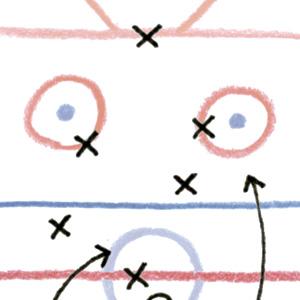 The annual AHMVD's coaching clinic for this season will be held on September 24th, 7:00 PM. We have many presenters that will be discussing the rôle of a coach whether it be on the techical side, or how to interact with players. A snack will be served at the end and we'll get to know each other better. All coaches and assistant coaches are invited and your presence is strongly suggested.

The president's cup will also be in the room !

The meeting will be held at salle des bâtisseurs, 145 Rue Valade, Les Cèdres

We'll see you there !

André-Yves Charlebois, Coaching director
Patrick Dufour, Governor.
Frédérik Skerlj, Vice-President 1
Martin Cloutier, Vice-President 2
Yanick Bertrand, Vice-Président 3

September 12th 2014
Ligue de Hockey Trente-Ouest's new website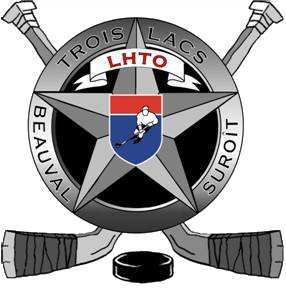 The website for the new Trente-Ouest hockey league is now online. You'll find league info, standings, schedules (Via Publications Sports, they should be available within the next few weeks) and directions to the different arenas and rinks throughout the league's territory. You can visit the site by browsing to http://www.lhto.ca.

August 23rd 2014
Reminder - 2014-2015 Coaches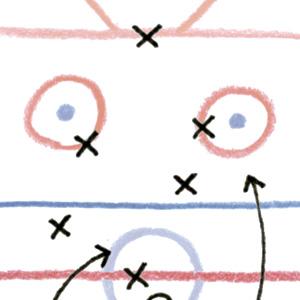 The AHMVD is still recruiting coaches for the upcoming season, please fill out the application form and the code of ethics and return it to us if you are interested. We will meet with coaches during the camps.
André-Yves Charlebois
Head Coach AHMVD
entchef@ahmvd.ca
and
Yanick Bertrand
Vice President, Pee-Wee, Bantam, Midget
vpresident3@ahmvd.ca

August 1st 2014
General info for AHMVD Camps.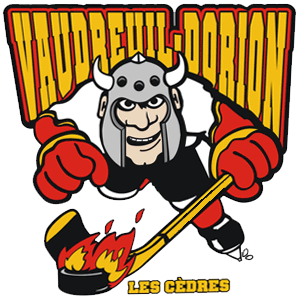 The start of the season is almost here. There will be some changes this year and they will have an Impact on the start of camps. First off, the Beauval Trois-Lacs league has merged with the Sud-Est league to create the new Trente-Ouest hockey league (LHTO). The leagues activities will start on October 4th for PeeWee and Bantam levels, October 11th for Atom, October 11th for Midget and November 15th for Novice..

This schedule allows us to start training camps a week later this year, labour day weekend for Novice to Bantam and September 9th for Midget. We understand that some folks cannot make it on labour day weekend, therefore the first weekend will be dedicated to getting back to shape, no player evaluations will be done on that weekend.

We believe that this calander answers request that were made in regards to labour day weekend, and thanks to the new league's calander, we were able to adapt the calandar to better fit in with back to school week, the end of soccer seasons, baseball seasons, vacations, etc. Furthermore, all players participating in the Trois-Lacs camps that do not make the teams will start their single letter camps at the same time as the others, which will greatly simplify the evaluation process.

Organizing these camps requires a lot of work by those involved, such as our coordinators and coaches, we would like to thank them in advance for all their efforts. The process to evaluate and create 30 teams and rank over 400 players in only a couple of weeks isn't an easy one. Hard decisions will be made when the time will come to permanently rank players in each of the A B and C classes. The goal is to fairly seperate players within the available classes vs each player's skill level. We have come up with a process that we feel will be fair for everyone, although we all know that nothing is perfect.
Please check the schedules section frequently for tryout schedules and group info.

We can't wait to see you on August 30th !

Your administration comitee.

August 1st 2014
A new single letter league is born.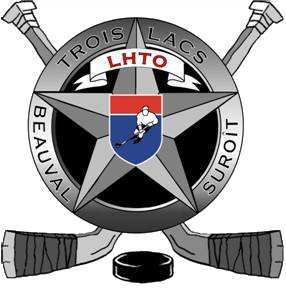 The 2014-2015 season is fast approaching, and it's going to be an exciting one with many new things going on.
The Beauval Trois-Lacs ans Sud-Ouest leagues are merging to create a new league, and is now known as the 30 Ouest league (LHTO). This new league includes 3 zones, and 11 minor hockey associations within the Montérégie region.

For everyone except at the Midget level, there will be a certain amount of inter-conference games. The season will end with the playoffs, and the grande finale which will culminate in a final clash for the President's cup and to get the team's name engraved on the trophy.

In the mid-September timeframe, the league's new website will be online, where you will find schedules, league rules and any other pertinent information.

It is with great pleasure and excitement that we start year 1 of the LHTO on October 4th in certain categories,

We are convinced the we arew offering a very interesting league, where players, whatever level they play in, will compete and have loads of fun. Have a great season.

Yanick Bertrand
President
Ligue de Hockey Trente-Ouest.
www.lhto.ca

LHTO

Beauval :
Beauharnois
Huntingdon
Soulanges
Valleyfield

Suroît :
Chateauguay
Kahnawake
Mercier
Ste-Martine

Trois-Lacs:
HRS
Ile-Perrot
Vaudreuil-Dorion, Les Cèdres
Memo - Ligue de hockey Trente-Ouest

May 26th 2014
Are you in ? For the love of hockey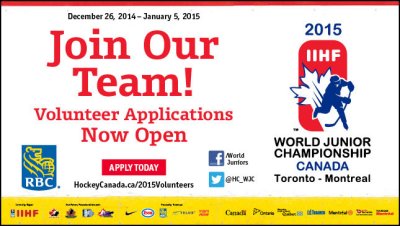 Help write hockey history with the stars of tomorrow: Join the 2015 IIHF World Junior Ice Hockey Championships volunteer teams in Toronto or Montréal!
Imagine if you'd been there in 2004, when a 16-year-old Sidney Crosby debuted on hockey's international stage; or in 2009 when PK Subban and John Tavares led Canada to WJC Gold? Invest your time now and earn a lifetime of bragging rights!
Among more than 40 'categories' where Hockey Canada needs your help - in December this year, be one of the 1500 volunteers who will help make a difference !
Are you in ? TOGETHER FOR THE LOVE OF HOCKEY !
www.HockeyCanada.ca/2015Volunteers

May 17th 2014
AHMVD 2014-2015 Administration comitee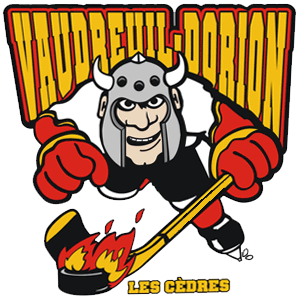 At the annual general assembly held on May 5th, 4 positions were up for election. Yanick Bertrand and Carole Mailloux were proposed and re-elected for another 2 year mandate, and we would like to welcome Patrick Dufour and Karine Francoeur that were also elected.

Thus, we would like to announce the aministration comitee for the 2014-2015 season :

Président : Jeanie Harbour
Vice-président : Frédérik Skerlj
Vice-président : Martin Cloutier
Vice-président : Yanick Bertrand
Gouverneur : Patrick Dufour
Trésorier-Secrétaire : Carole Mailloux
Registraire : Karine Francoeur
Président, Les Cédres : Luc Proulx
The association's directory is now up to date, you can refer to it to reach out to anyone on the team.
We are already preparing the upcoming season, we are looking forward to seeing you again next fall !
Your 2014-2015 administartion comitee.

May 13th 2014
Hockey Trois-Lacs - Coaches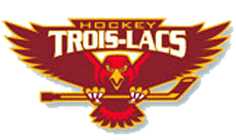 Hello to all coaches and assistants,
We are preparing for next season.
Here is the form that needs to be filled out if you wish to be a coach for the 2014-2015 season (Coach or assistant).
Please fill out the form by June 12th at the latest and send it to joce1409@hotmail.ca
We thank all candidates for their interest, but only candidates being considered for a coaching position will be notified.
Thank you, and have a great summer !
Jocelyn Martel
Trois-Lacs head coach
Coaching application form 2014-2015

March 30th 2014
Good job to all teams that participated in The Beauval Trois-Lacs Hockey league finals
The AHMVD would like to congratulate the Novice B Vikings, Atom A Titans, PeeWee A Pirates, PeeWee B Vikings, Bantam A Pirates and Bantam B Vikings for their victories at the Beauval Trois-Lacs fianls. They have won the first edition of the president's cup, we are very proud of you ! We also congratulate the Atom C Vikings and Banatam A Vikings for making it to the finals. The 2013-2014 Beauval-Trois-Lacs is now over, we wish good luck to to our teams that our still participating in regionals and to all teams that have upcoming tournaments !
Division
/Class
Away
Pts
VS
Home
Pts
NVA
Hawks HRS
1
Prédateurs Valleyfield
4
NVB
Vikings Vaudreuil
3
Prédateurs Valleyfield
1
NVC
Seigneurs Soulanges
2
Prédateurs HRS
0
ATA
Titans Vaudreuil
1
Hawks HRS
0
ATB
Seigneurs Soulanges
3
Hawks HRS
1
ATC
Seigneurs Soulanges
4
Vikings Vaudreuil
2
PWA
Pirates Vaudreuil
4
Seigneurs Soulanges
1
PWB
Vikings Vaudreuil
3
Aigles Valleyfield
2
BTA
Pirates Trois-Lacs
3
Vikings Trois-Lacs
1
BTB
Vikings Trois-Lacs
4
Prédateurs Valleyfield
1
MDA
Riverains2 Ile-Perrot
4
Riverains4 Ile-Perrot
3
MDB
Huskies Huntingdon
4
Prédateurs Valleyfield
2