News
December 1 2013
Atom B Titans Champions at the DDO Atom tourney !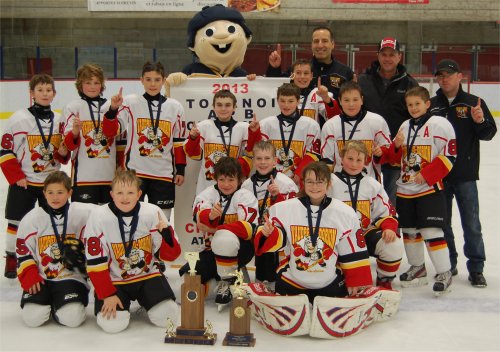 Congratulations to the Atom B Titans, champions of the D.D.O. Tournament. The team went undefeated in the tournament culminating in a thrilling overtime win in the finals over the Chateauguay Chevaliers.
Your coaches, parents and all of your fans are very proud of you!

October 30th 2013
Happy Halloween !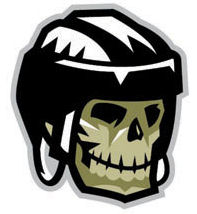 We would like to wish all AHMVD players a safe, and especially a safe halloween tomorrow night.
Happy Trick or Treating !

September 19th 2013
Single letter camps

All teams from Atom to Midget are now created.
Please refer to the lsit below for details
Novice Single letter Groups
Atom Single letter Teams
Pee-Wee Single letter Teams
Bantam Single letter Teams
Midget Single letter Teams

September 13th 2013
PEE-WEE 'C' announcement

We invite you to read the following nnouncement regarding PEE-WEE 'C'

June 10th 2013
2013-2014 Pre-Registration

Pre-registration has now begun for 2013-2014 season.
You can get all necessary documents and instructions on the registration tab of the AHMVD's website !

June 4th 2013
A message from the Administration comitee



As previously mentioned at the AHMVD'S annual meeting on May 8th, Mr Alain Picard has stepped down from the AHMVD's presidency. We would like to sincerely thank him for all his hard work over the years. The AHMVD has been very successful during his tenior, on and off the ice. Mr Christian Gaudet and Mr Yves Bergeron have also stepped down from the AHMVD's Administration Comitee. We thank them for their involvement towards the AHMVD's programs; they have significantly moved things forward for all our young players.

That being said, the AHMVD's Administration comitee would like to inform you of the roles and responsabilities of their members for the upcoming season :

Président : Jeanie Harbour
Vice-president - 1 : Frédérik Skerlj
Vice-president – 2 : Martin Cloutier
Governor : Yanick Bertrand
Treasurer : Normand Thibault
Registrar – Secretary : Carole Mailloux
Les Cèdres President : To be determined shortly.
Exceptionnal Member: Alain Picard
We are already working towards next years success. Have a great summer, and we'll see you in the fall!
Your Administration Comitee

* ARCHIVES *